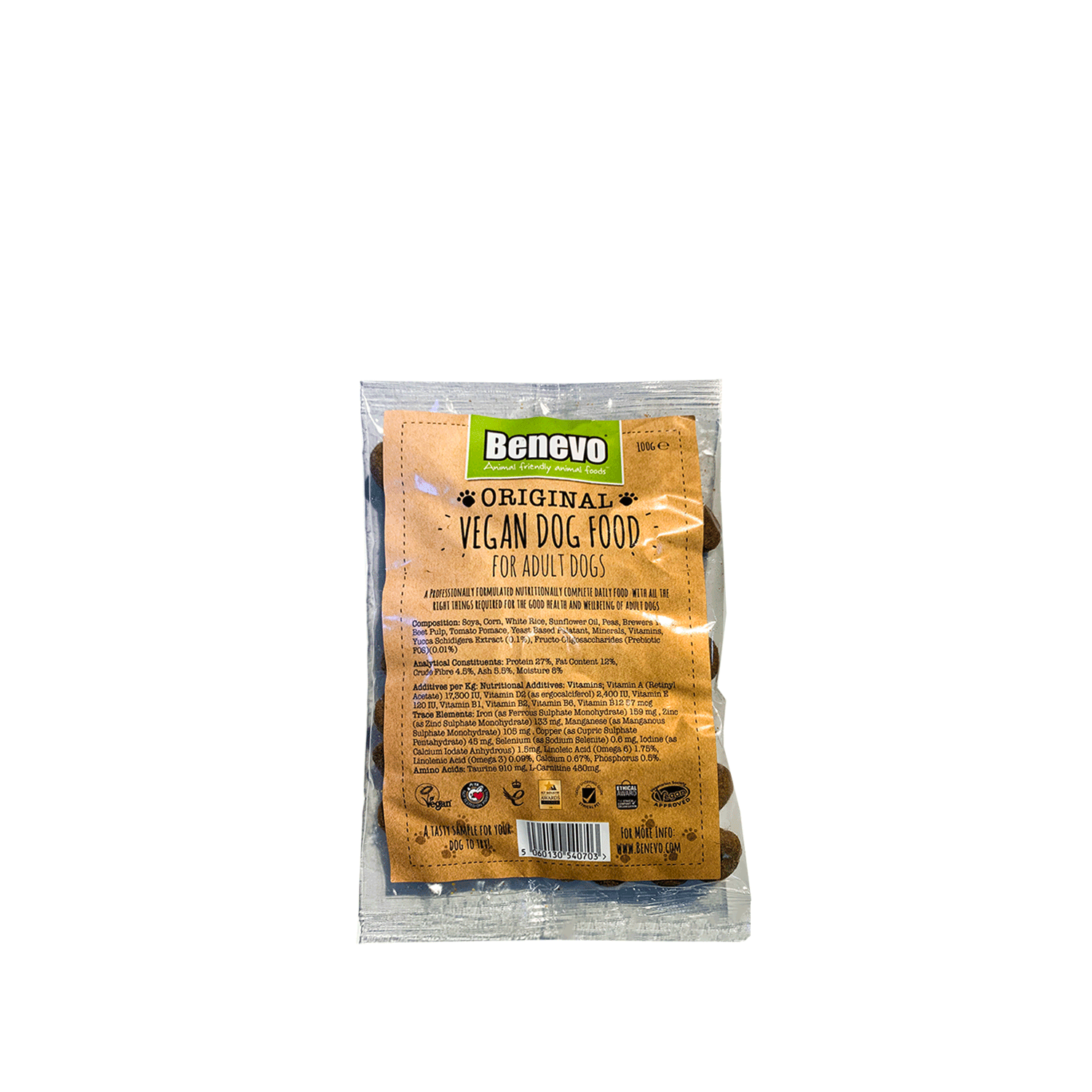 Vecado
Benevo Dog Sample 100g
Benevo Dog Adult Original is a nutritionally complete and balanced vegan adult dog food made since 2005 and now with added Taurine and L-Carnitine.
Loved by dogs all around the world, Benevo Dog Original is a tasty and easily digestible plant-based food crafted exclusively from 100% non-GMO ingredients.
KEY FEATURES
Protein Powerhouse: Packed with 27% protein to support your dog's active lifestyle and overall well-being.
Digestive Support: Enriched with a natural prebiotic, promoting healthy digestion and enhancing nutrient absorption in the gut.
Essential Omega Goodness: Rich in Omega 3 & 6 fatty acids, vital for maintaining healthy skin, lustrous fur, flexible joints, optimal circulation, a strong immune system, clear vision, and sharp brain function.
Heart Health and Fat Metabolism: Fortified with taurine and L-Carnitine, essential for regulating heart function and aiding in the metabolism of fats to build lean muscle.
INGREDIENTS
(all ingredients are non-GMO) Soya, Corn, Rice, Sunflower Oil, Peas, Brewers Yeast, Beet Pulp, Tomato Pomace, Yeast Based Palatant, Minerals, Vitamins, Yucca Schidigera Extract (0.1%), Fructo-Oligosaccharides (Prebiotic FOS) (0.01%)